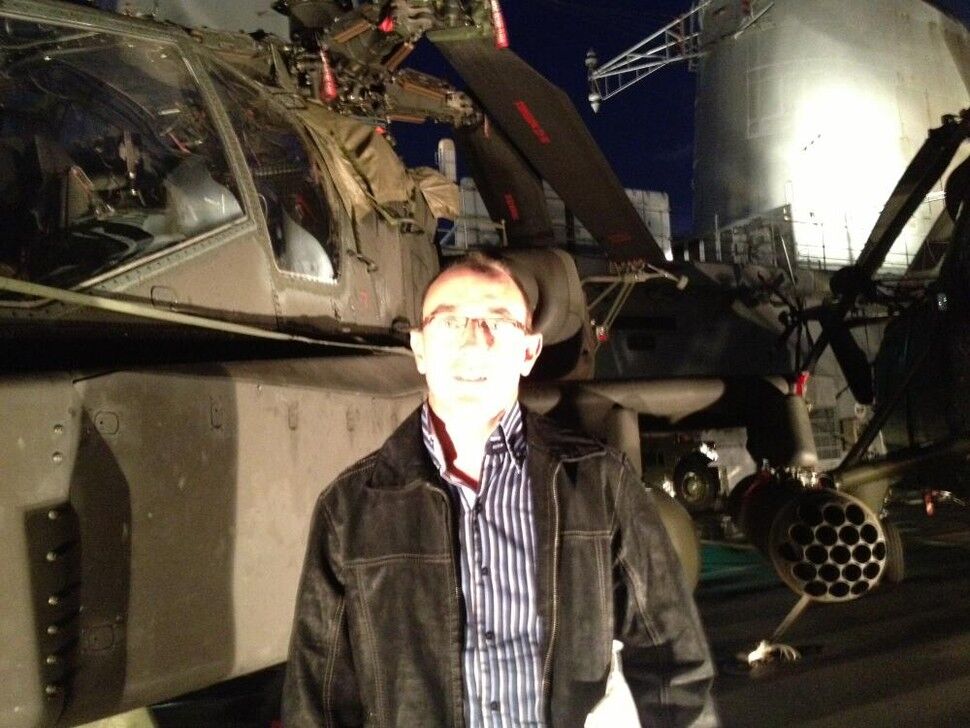 A few members of the MRCC Committee and friends were invited on board HMS Illustrious by Lt Col Jon Coomber RM, the senior Royal Marines officer on board. This happened after we had taken Jon and his friends from the ship for a half day's climbing to Għar Lapsi.
Jon first got in touch some weeks before HMS Illustrious docked at the Grand Harbour. He had heard that Malta was a great place to climb and wanted to have a copy of the guidebook in hand once they landed. So he wrote to me and I offered to make a copy of the guidebook available to him and his mates. Once he got here, Jon and two other officers came over to our office and asked us to take a group of their colleagues for a climbing session.
Kurt Caligari and Mike Caffrey took the lads out to Għar Lapsi and spent the morning buddying up with them on a number of routes. Jon then very kindly offered to take a group of MRCC members and friends on a private tour of the ship. This he did with great courtesy and precision, the highlight being the helicopter deck with its Apaches decked out ready for a fight!
After visiting the officers' quarters we were led to the officers' mess where Jon treated us to a drink. Richie Abela and I then presented Jon with his own, personally dedicated copy of Malta Rock Climbing – the Comprehensive Guide, one of the last handful of copies still remaining. He was most grateful. I trust this book will sail with Lusty for the rest of her service life and inspire Jon and his mates to return to Malta from time to time to enjoy our cliffs and the adventures they offer.