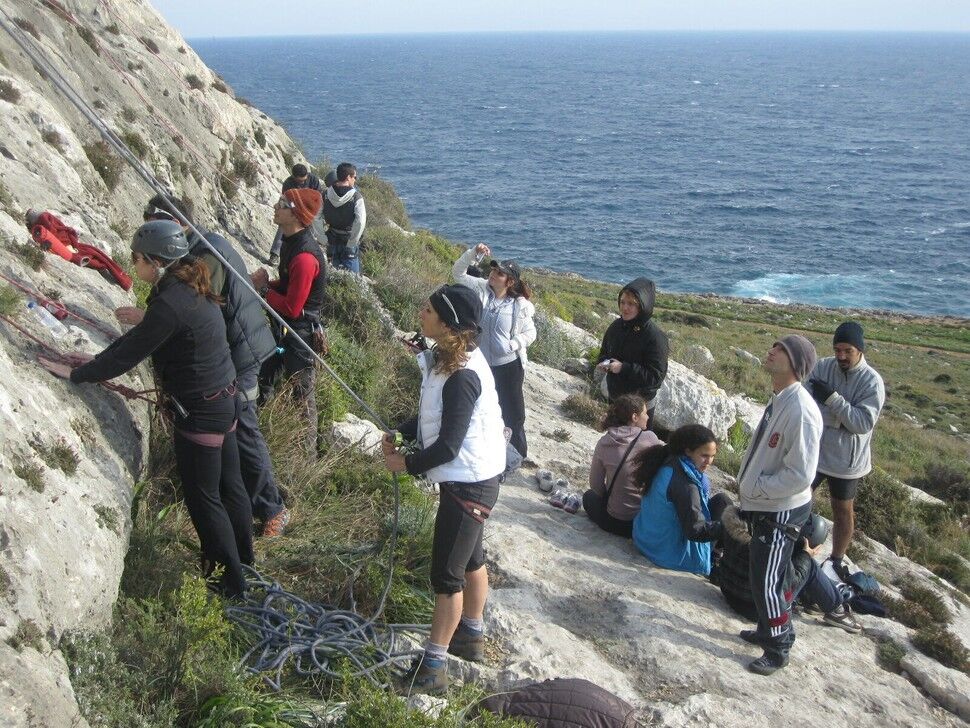 Several members of staff at BOV have once again had the opportunity to try their hands at rock climbing last Saturday the 12th of March, this time in Ghar Lapsi. This is the third consecutive year that the MRCC has organized such a taster session for BOV, and it has gained so much in popularity, that this time round the club had to organize a morning and an afternoon session to accommodate all participants.
Using a crag in the Skull Buttress area, which offers sections of lines ranging from easy to challenging, the MRCC was able to set up 5 ropes to keep the rhythm of attempts going very well. Most of the participants were total beginners, but some of them have also been to the last one or two events, and their interest in the sport is growing.
Despite the freezing wind coming in from the South East, everyone had a great time and the MRCC leaders later met for the traditional 'après climb' drinks and eats at Rita's bar, fully satisfied that they had introduced more people to the sport of rock climbing.