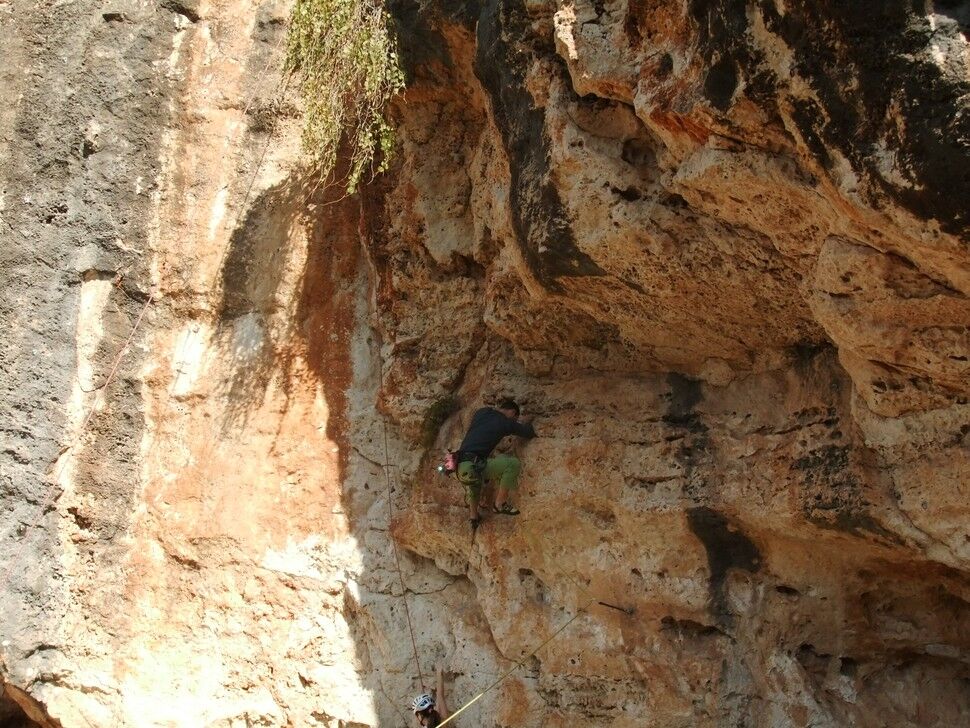 After last week's unstable weather, Argentier once again provided the ideal shelter from the prevailing winds…
Yesterday morning the club was joined by 3 new beginners, who successfully completed the Acupuncture 4b climb which starts to the right of one of the caves and goes on diagonally left. Argentier is an excellent place for plenty of vertical mileage, since climbs are short but punchy, with grades ranging from English 4b to French 7b and even harder. The group also had ample time to try out 3 other routes around the corner, including the as yet unnamed trad route E2 5c.
An increasing number of climbs at Argentier now also have lower-offs at the top, thanks to recent bolting work done by the MRCC, which made it very efficient to complete multiple climbs and also easy to clear the climbs. Yesterday was therefore a great opportunity for beginners to have another go at some of the climbs done only two weeks ago, and thus to monitor their progress and challenge themselves to reach new heights!