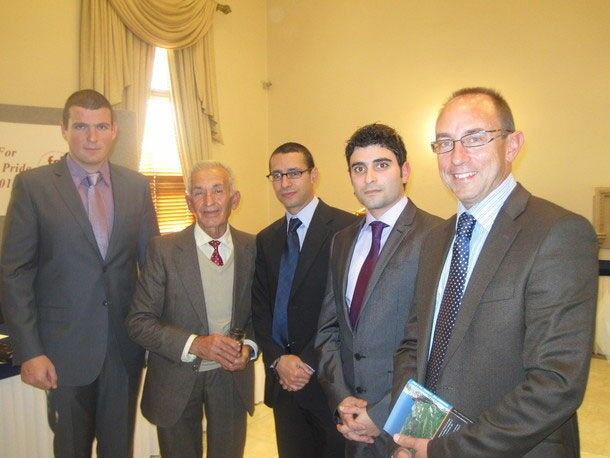 Malta demonstrated its pride in the first three Maltese nationals to climb Mount Everest in a touching ceremony on Monday 17th January 2011, during which they were presented with the Frank Salt Investment Award for National Pride.
During the ceremony, Marco Cremona, Greg Attard and Robert Gatt – the Challenge 8000 Everest summiteers – were personally congratulated by the Prime Minister Dr Lawrence Gonzi, who said that the feat had an important message: "Even thought we are a small Island, with no mountains, there's nothing stopping us from climbing Everest". The climbers were also presented with a €2,500 cash award.
The Frank Salt Investment Award for National Pride, which was launched in 2004, aims to highlight significant activities or achievments by Maltese citizens that engender pride in our capabilities and in our country. How wonderful that climbing, which is still a marginal activity among the Maltese, has achieved national recognition after only 7 years that the award was set up.
Malta Rock Climbing Club President Andrew Warrington was invited to the event as one of the island's more experienced climbers. He took the opportunity to express the admiration and support of Malta's climbing community by presenting a copy of the Malta Rock Climbing Guidebook to each member of the Everest 8000 team. Daniel Zammit from The Bowline kindly provided guidebook covers for each copy of the guide.
The message inside the book states: "Presented by the Malta Rock Climbing Club to: Gregory Attard, Marco Cremona, and Robert Gatt of the Challenge 8000 team on the event of their ascent of Mount Everest on 17 May 2010. This is a token of the appreciation of Malta's climbing community for your dedication, determination and personal sacrifice in taking Malta to the top of the world."