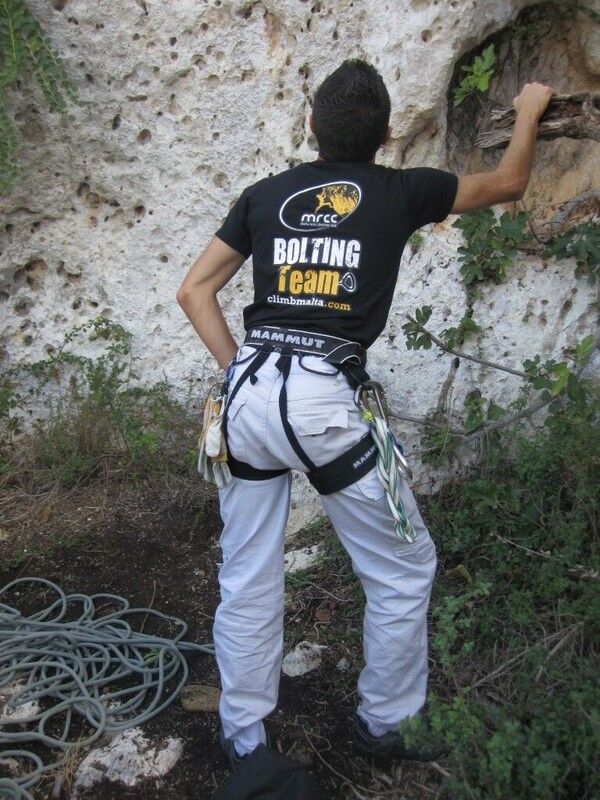 The much-awaited climbing event on our sister island last Saturday turned out to be quite a success for beginner and experienced climbers alike, as the cragging at Flakeout Walls in Mġarr ix-Xini kept everyone occupied for the day!
The group of 10 people set off early in the morning to make the most of their day. For a few, it was their first time climbing in Gozo, and the location chosen was certainly the best on the island for the weather conditions. The winding valley of Mġarr ix-Xini offers a range of climbs from relatively easy to incredibly challenging, and Flakeout Walls, where the group spent most of the day, has various bolted routes of easy to medium difficulty which were ideal for beginners and for leading.
While James Herrera led several routes to set them up for the rest of the group, Andrew Warrington led Scorpio Direct 6b+, which was then top roped by Marina Sciberras, Miriam Gauci and Duncal Steel. Duncan led several other routes, including Narcissus 7a. Beginner climbers Hannah, Daniel, Nicolo and Pierre top roped several of the routes and improved their belaying skills, while Nicolo completed his first lead on bolts. The group took a well-timed break in the afternoon, as a passing cumulus dumped its load of rain on the valley during lunch in the restaurant at the water's edge. In the afternoon, they headed back to the same location for some more ascents which left them exhausted but greatly satisfied with the day's ascents.