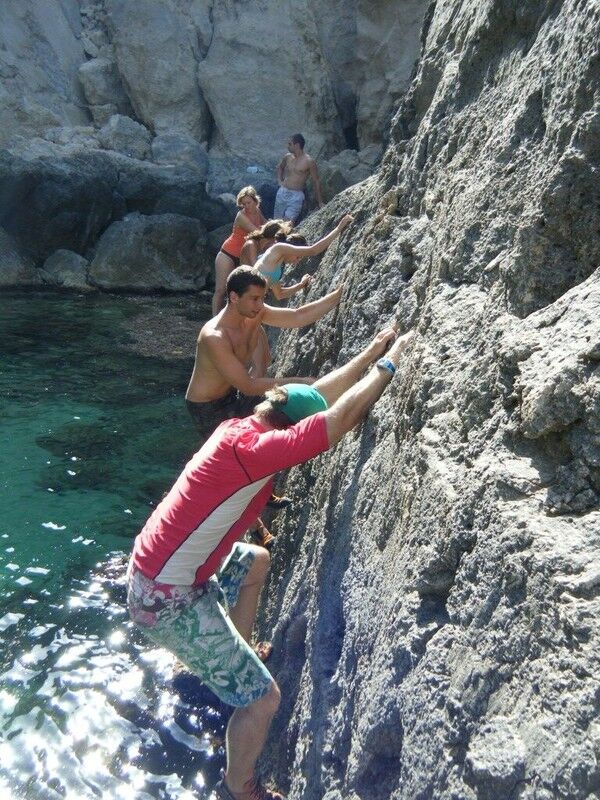 The Xaqqa Seacliffs and the rock feature known as Xaqqa Island offer another great opportunity for DWSing in a tranquil and stunning setting. The spot is reached by scrambling down to the very bottom of Xaqqa valley, and climbing down the recently installed ladder to the shore.
Sunday's party divided itself into two, with Andrew Warrington leading less experienced climbers on Xaqqa Island, while Kurt and Roland attacked the more demanding seacliffs opposite. Noticeable progress was made by two complete beginner climbers, who persevered on the traverse before going for a well deserved dunking into the crystal clear sea. On the other hand, Miriam and Marlon made it almost to the bend of the protruding rock, while Andrew, Marek and Eric completed the traverse along the overhanging and more exposed rock facing the open sea, then round the far side, almost going full circle…but not quite!
A lot was accomplished in just a couple of hours, and the entire group left the valley at around midday in the sizzling heat, glad of having visited such a beautiful location for their mid-summer practice.