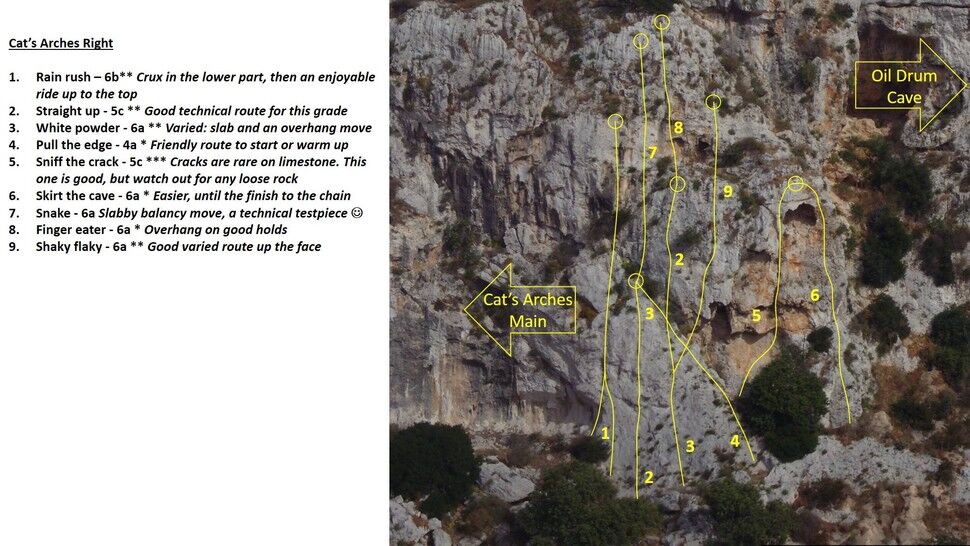 The result is new routes and improved existing routes, for the enjoyment of the whole climbing community 🙂
At Cat's Arches, there are now two new routes, one a 6c and another a 6b, both quite nice and long, about 25 meters. They are shown in the attached new topo, respectively as route no. 2 "The vertical gardener" in CA Main, and route no. 1 "Rain rush" in CA Right.
For the latter, thanks go to Mark Sansone for contributing to identify the route and to mark it for bolting.
Have a great start of the (climbing) week!