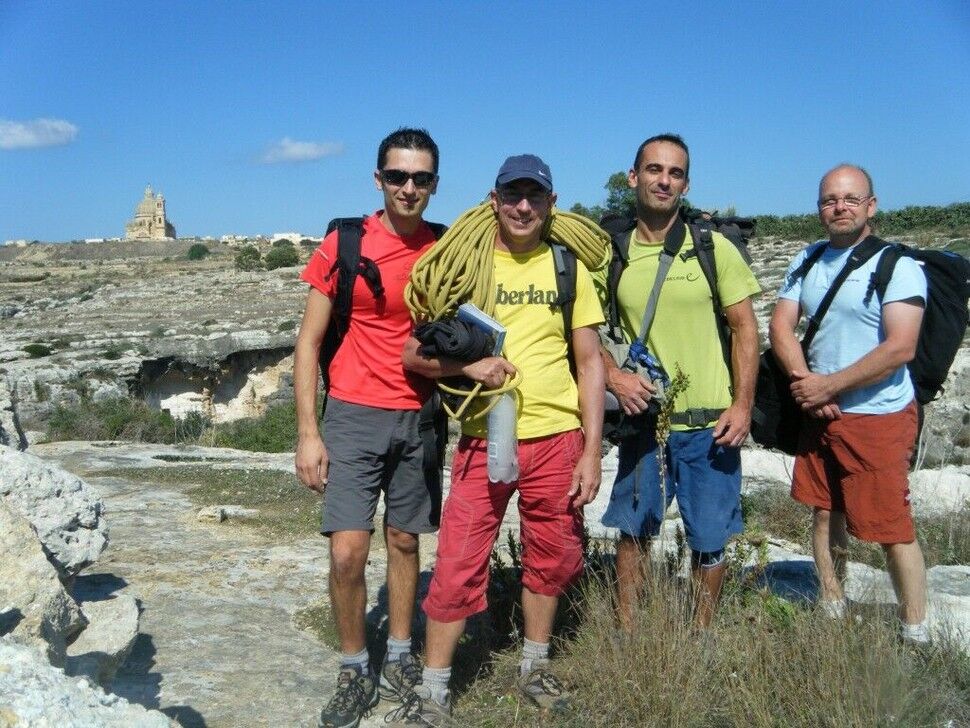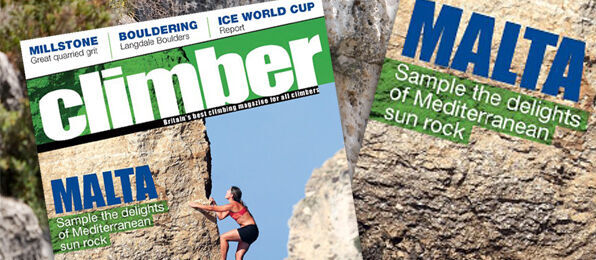 Malta features once again in the international climbing media spotlight with the publication of the April edition of Climber magazine UK, which carries a 9 page article on rock climbing in Malta. This is a major coup for us as it means that the unique aspects of Maltese rock climbing are promoted in the leading UK climbing magazine. Aside from our excellent weather, magnificent rock faces and beautiful blue seas, the fact that Malta fosters both traditional and sport climbing, and that the two ethics live comfortably side by side, means that we offer a unique opportunity for British climbers to come here and practice their preferred style of climbing in an English speaking country…but without the British weather! All the other wonderful aspects of climbing in Malta: the DWS, potential for new routing, the friendly local climbers, the alternative entertainment, and our fascinating climbing history are all covered in the article, which was written by Andrew Warrington.
This article was an initiative put together between David Simmonite and Andrew Warrington. David got in touch, expressed his interest in Malta and together we came up with a plan. Through support provided by Suzanne and Janet of the MTA's Sports Promotion Office, we were able to bring David over to Malta for a week of shooting Malta's best – and most attractive – climbers: Jeff Camilleri; Roland Sultana; Marina Sciberras; Claudine Gatt; Duncan Steele; Caroline Zammit; James Herrera. Thanks to all these climbers for their patience and cooperation while David dangled off a rope and asked them to repeat the same crux moves over and over on anything from VSs to 7a+s, to get that perfect shot. We even had to dive into the water and swim out the Azure Window to get the front cover shot!
It was a pleasure working with David and we have many plans for the rest of this year coming up. David has just become editor of Climber magazine, a prestigious post that reflects his history of publishing excellent quality articles accompanied by lavish photography. He has taken a shine to Malta and we will be seeing a lot more of him on our island in the coming months. Climber magazine can be purchased online here.