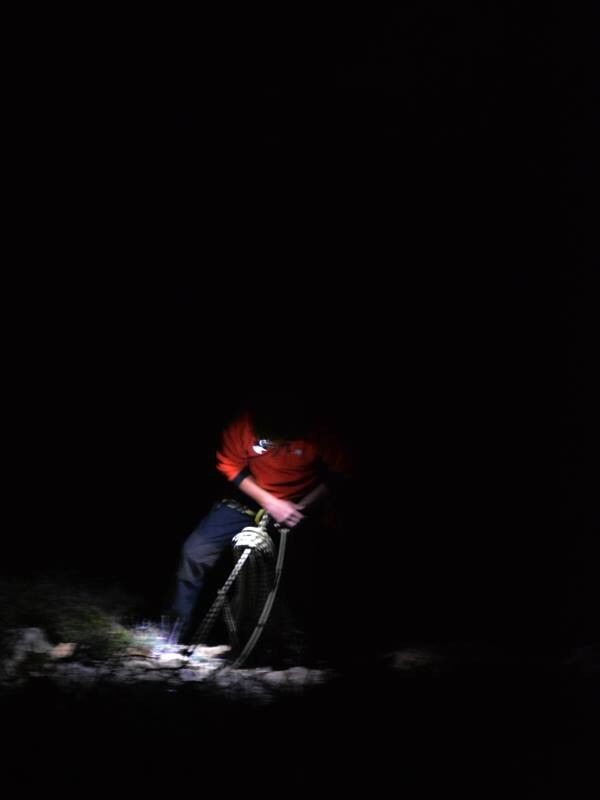 This is a fun line I had originally led trad (at night?!) last year with Michael Muller. I later decided to convert to sport because of poor gear at the starting pitch. Between work commitments and bad weather it has taken a while but I installed the final 9 bolts (28 bolts + 3 chain stances in all) yesterday night and the route is now good to go…come to think of it maybe I should call it Salamanca by Night!
🙂 It is named to remind me of the great adventure trip my daughter Nicola, her friend Debbie and I had last year, starting in Salamanca.
The route is about 100m long with 3 main pitches of 25-30m and a short exit pitch. It requires an abseil down the line to get to the starting stance 5m above the water. Pitch grades are 5a; 5c+; 6a; 4a, subject to confirmation by others. Please remember this is a newish route (only 3-4 ascents so far) so there is always the possibility of rocks pulling off – always wear a helmet on multi-pitch climbs.
Andrew