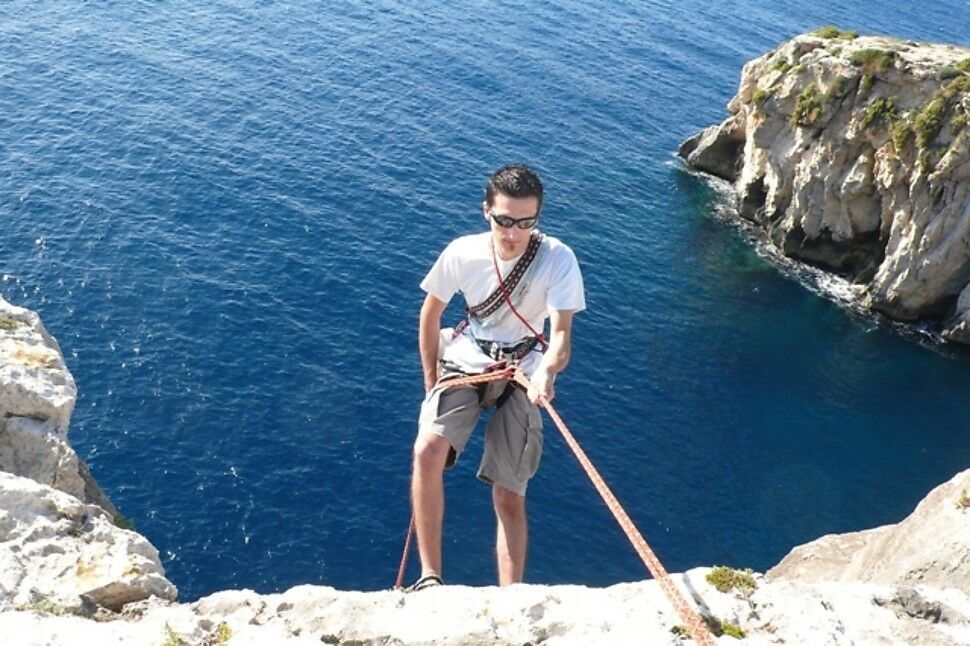 The hard to access yet stunning location of Red Wall has once again attracted MRCC climbers in search of an adventure, with its various routes for sport and trad climbing, as well as a sea traverse which is ideal for hot summer days like last Sunday. The group headed for the abseil point early in the morning, and divided themselves into groups to tackle different routes.
Cheryl Aquilina, Andrew Warrington and Russian climber Evgenia completed the 3-pitch route Freebird 6b round the corner from the wave-cut platform, whereas Miriam Gauci led Fat Boys E1 5b, followed by Marek Zatko and Duncan Steele. Roland Sultana guided the less experienced climbers Isabell and Sven on the circular sea level traverse around the base of the crags and then opted for a refreshing swim in the deep sea. Later, Roland was also the first to lead the bolted route Piano Player E3 6a on his way out. Finally, the more experienced took the hard way out of Red Wall by also tackling the holdless slabs of Piano Player, and directed the others out of Earthquake Corner HVS 5a.
Everyone headed home for a well-deserved rest after a day of efforts and struggles in this impressive yet intimidating location, between the rocks, the sky and the inviting deep blue sea!