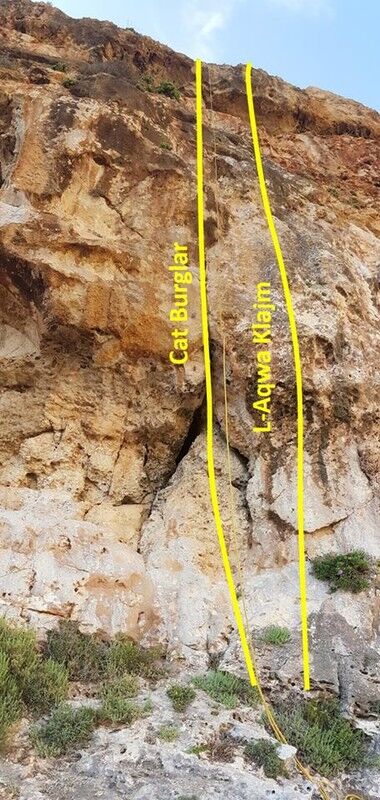 From left to right, there is "Cat Thief" (6c+?), "Rock Salt" (6a+?), "Cat Burglar" (6c? Was given nearer 7a when trad) and finally "L-Aqwa Klajm" (6b?).
The question marks in the grades are normal, until they receive more ascents.
"Rock Salt" converges in the last moves and anchor into an existing bolted route, "Call Out the Cops".
"Cat Burglar" and "L-Aqwa Klajm" end up into the same anchor.
All titanium bolts/anchors for max duration 🙂
Enjoy them! Andrew, Mark and Nicola