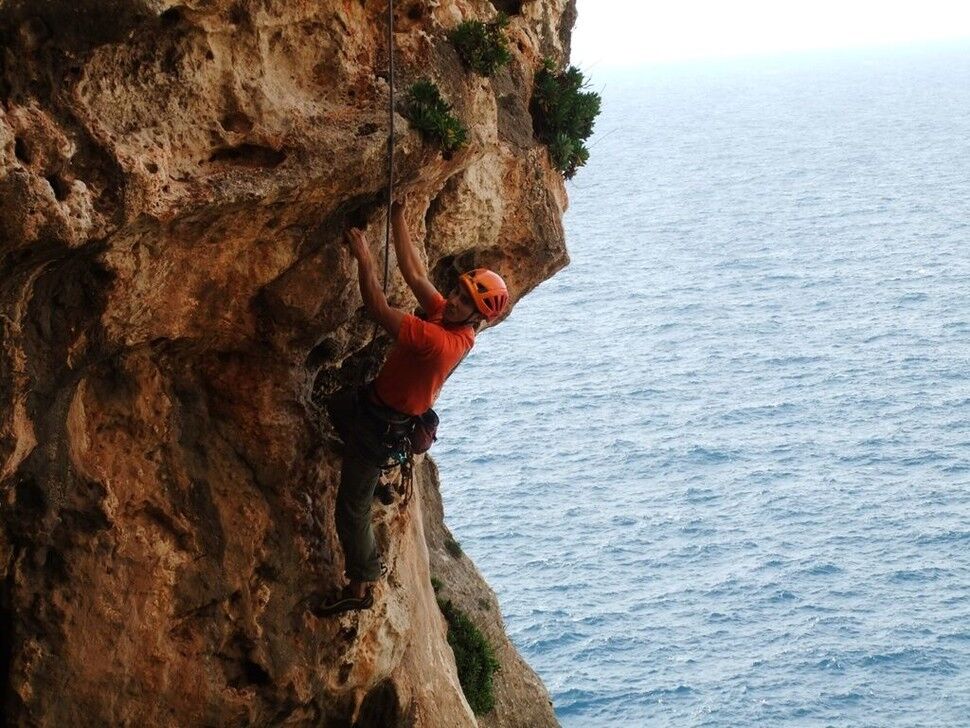 On a sheltered ledge half way down the cliffs that run east of Zurrieq, are some of the tallest and most challenging single pitch routes on the islands, known among climbers as Thaiwand Walls. This was our destination for last Sunday's climbing, as a small party of us abseiled down to tackle its excellent overhanging routes.
While Marina and Miriam had a go at Lord of the Thais E4 5c, this time making it over its first energy-draining ledge, Andrew set up a top rope to test a potential new route opposite and then found two! Both were climbed by himself, Kurt, Roland and Joan. Andrew then led Lord of the Thais on trad, following closely on with another lead of Snatch 6b+. Duncan, Miriam and Marina also made great progress on the bolted and highly engaging Circus Oz 6c+ to the right of Lord of the Thais, which starts with a series of tufas leading up to an intermediate ledge. All these routes are consistently overhanging all the way up, and left the group exhausted but satisfied with their efforts.
The MRCC will certainly return to this place soon to bolt the new routes and to make further progress on the other climbs. Despite the intimidating abseil down onto the sloping platform and the exposed scramble out of it, the peaceful wilderness of Thaiwand Walls is well worth some repeat visits!