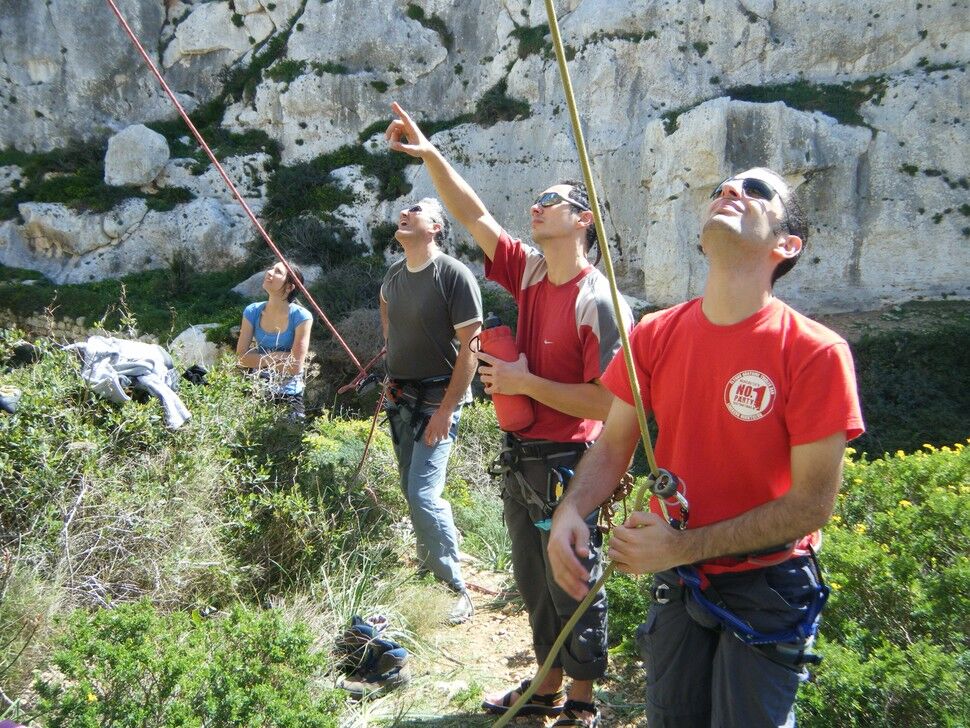 Yesterday turned out to be another good day out for the MRCC climbers who met at Babu West to enjoy the sunshine and great company.
It was a very productive day for the climbing team. The new route bolted by Andrew Warrington and Kurt Caligari on 29th December has finally been led by Andrew Warrington. Coming in at 6b+, Dirty Rotten Scoundrels is a line first spotted and top-roped by Andrew many years ago. It is now a fully bolted sport route, including LO and 8 bolts. We also spotted and top-roped another hard wall route just right, to be worked on in the coming weeks – so hands off this project please! Meanwhile the rest of the climbers were busy pushing their personal limits. Miriam, Marina, Edward, Caroline and Efrem all had a go at Bogie's Wall, High Noon, West Side Story and finally Dirty Rotten Scoundrels (DRS) and everyone got to the top despite shredded fingertips and sore muscles. Kurt got up DRS clean first go, of course.
Our Spanish visitor Efrem inspired us to decide that our 2011 MRCC overseas adventure will take place in the Spanish Pyrenees! Rock climbing, mountaineering, white-water rafting, canyoneering, mountain biking and much more await us later in the year in this adventure playground!